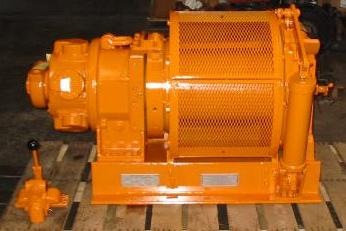 (Rebuilt D-COK-R hoist as shown with Hoist Throttle Valve Control and air thruster brake). The D-COK-R hoist is also available with an integrated air operated disc brake. Rebuilt units and NEW units are available for standard purchase or as part of a core exchange program.

We offer complete product rebuilding options. If your equipment is down we can offer solutions for bringing your gearbox, air motor, or tugger back up to speed and get you back operating quickly via one of two methods listed below.

A- Send us your unit and we will break down and inspect it for a tear down and evaluation fee including a highly detailed quote and report on the problem areas.

B- Time is of the essence - we can accept your old unit and replace it with new unit, offering you a credit off the new price for the core exchange. This process typically cuts lead times in over half.

We have a top of the line pnuematic test stand to evaluate, test and break in your repaired or new air motor. Our assembly and testing team leader has over 35 years experience in the building and testing of pnuematic winches and motors. It is this experience coupled with quality assembly tools and testing equipment that sets us apart from any local repair facility when it comes to repairing your equipment.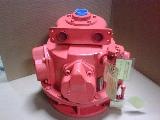 (Vertical mount AMP 180 as shown with cam pump housing as required for vertical mounting motors) Also available with AMP 94 air motors. This unit is also used in some worthington power swivel drive applications.

**We have no affiliation with JOY Mining Machinery, JOY Manufacturing, or JOY Global.

**We reserve the right to change product design at any time.